[ad_1]

NEW DELHI: The ICC announced on Wednesday that India will play two official warm-up matches against England and the Netherlands before their ODI World Cup opener against Australia.
India will play reigning champion England in the first warm-up game on September 30 at the Barsapara Cricket Stadium in Guwahati, before travelling to Thiruvananthapuram to play the Netherlands on October 3.
The official warm-up matches for all ten countries will be held in three locations: Guwahati, Thiruvananthapuram, and Hyderabad, prior to the
World Cup
start between New Zealand and England on October 5 in Ahmedabad.
"The 10 teams will each play two official 50-over contests during the week leading up to the start of the World Cup on October 5, with matches to be held in three different cities across India," the ICC said in a release.
"The matches will be held in Guwahati, Hyderabad and Thiruvananthapuram between Friday 29 September and Tuesday 3 October and will provide teams with the perfect opportunity to acclimatise to the conditions they are expected to face during the World Cup."
All matches in the warm-up round will be a day-night contest.
"All games will commence at 2:00pm IST and teams will be allowed to field all members of their 15-player squads during the matches," the ICC said.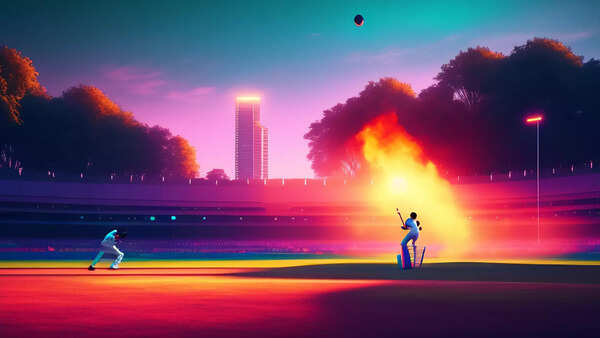 Schedule:
September 29: Bangladesh vs Sri Lanka (Guwahati), South Africa vs Afghanistan, (Thiruvananthapuram) and New Zealand vs Pakistan (Hyderabad).
September 30: India vs England (Guwahati), Australia vs Netherlands (Thiruvananthapuram).
October 2: England vs Bangladesh (Guwahati), New Zealand vs South Africa (Thiruvananthapuram).
October 3: India vs Netherlands (Thiruvananthapuram), Afghanistan vs Sri Lanka (Guwahati), Pakistan vs Australia (Hyderabad).
(With inputs from PTI)


[ad_2]

Source link