[ad_1]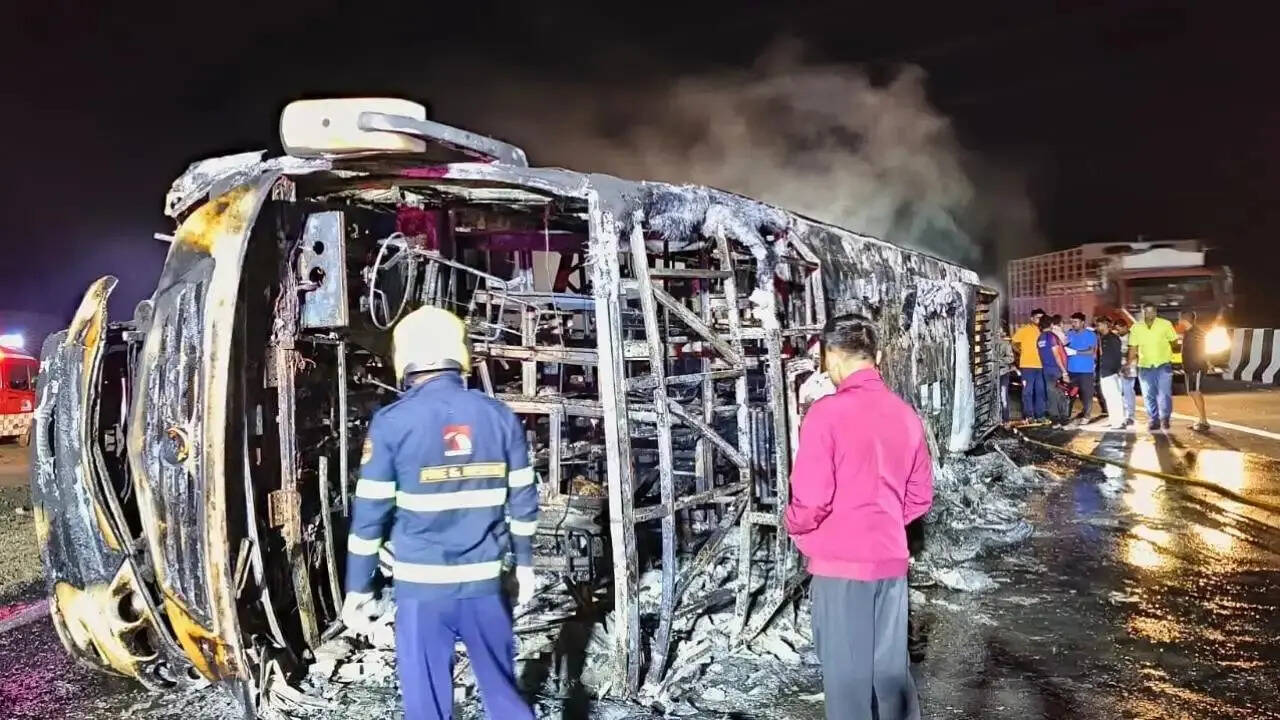 NEW DELHI: For faster evacuation of passengers in case of any exigency, all new sleeper coach buses will need to have toughened glass on all windows and every berth must have a hammer. The new norms, which will kick in the next three months, also include mandatory installation of retro-reflective tapes from the seats and berths up to all exits like that in aircrafts.
The road transport ministry has issued instructions for compliance of the norms and these mandatory modifications in the standards have been included in the wake of the recent bus fire on Nagpur-Mumbai Samruddhi Mahamarg in Maharashtra which claimed 25 lives and left many injured.
Sources said the changes in sleeper coaches have been incorporated considering that passengers get little time to escape in case of emergencies such as fire. "Access to the hammer on each berth and the toughened glass will be a quick help for passengers to break the glass and come out in case of fire or any other accident. In most cases, occupants die because of suffocation and until people from outside come to their rescue by breaking the glasses," said an official.
He added that the need for fitting retro reflective tapes on the corridor up to all the exits, including emergency doors, has been included considering that in emergency situations, passengers find it difficult to locate the exits and more so in the absence of illumination. "Even all sides of the exit points must have retro reflective tapes for locating them quickly," the official said.
In recent years, the fleet of sleeper coach buses has increased as the road network has improved significantly, and these have become more popular for intercity overnight trips. Moreover, online bus ticketing aggregators have helped expand their customer base across cities.
Meanwhile, the government is likely to make it mandatory for all bus body builders to get their product approved by a third party as per the Bus Body Code. Currently, the bus body makers self-certify their products.


[ad_2]

Source link