[ad_1]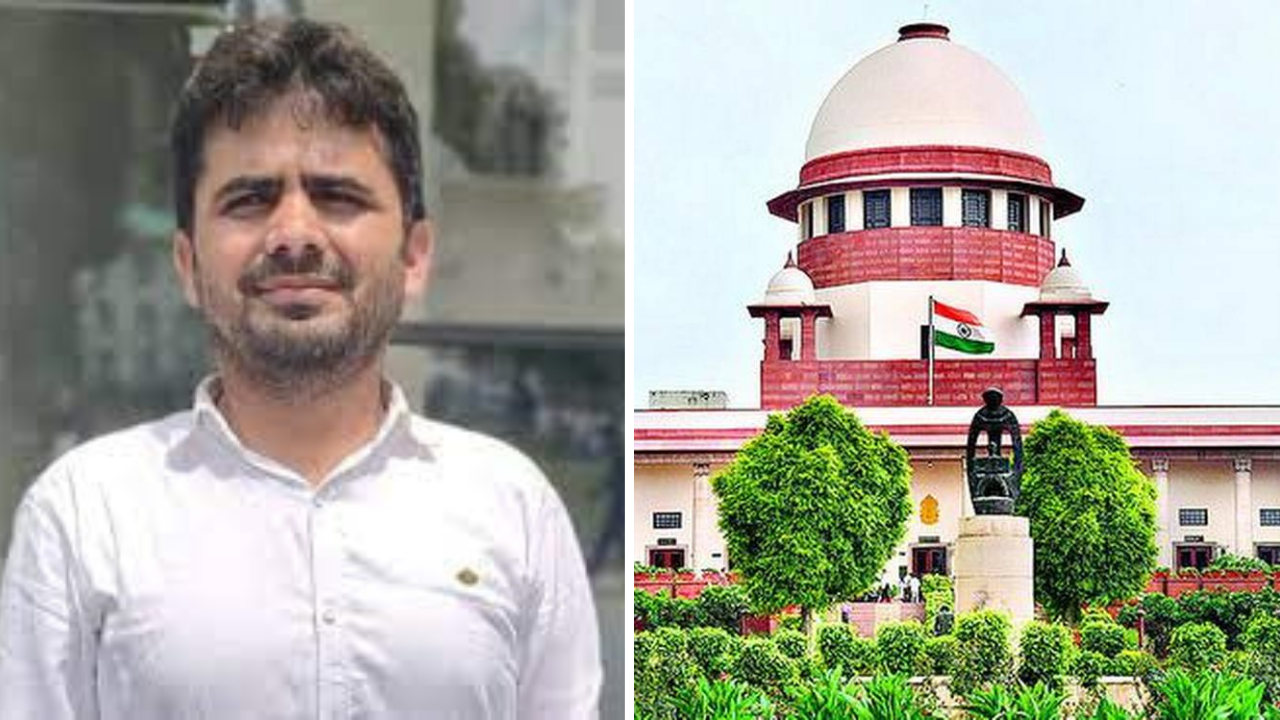 NEW DELHI: The Jammu and Kashmir administration has revoked the suspension of Zahoor Ahmad Bhat, a political science lecturer at a government school in Srinagar who had recently appeared in the Supreme Court to argue against the abrogation of Article 370.
The J&K's school education department released a notification regarding the revocation on September 2.
Shortly after his appearance in SC on August 24, senior advocates Kapil Sibal and Rajeev Dhavan pointed out that Bhat was suspended from his job by the J&K administration. "Bhat took leave for two days. Argued before this court and went back and was suspended," Sibal said.A five-judge bench headed by Chief Justice D Y Chandrachud took note of Bhat's suspension and asked Attorney General R Venkataramani and Solicitor General Tushar Mehta to talk to the J-K Lieutenant Governor and look into the matter.
"This should not happen. A person gets suspended in close proximity of arguing before this court … it needs to be looked into," said the bench, also comprising Justices Sanjay Kishan Kaul, Sanjiv Khanna, BR Gavai and Surya Kant.
Mehta said he had checked with the J&K administration, which informed that there were various reasons behind the lecturer's suspension including that he has been regularly filing petitions before different courts. "We can place before the court all the materials related to his suspension," Mehta said.
Sibal, however, questioned the timing of the suspension. "Then, he would have been suspended earlier, why now. I have the suspension order of Bhat and it says that he has argued before this court and therefore the suspension. This is not fair. This is not how democracy should function," he had said in court.
Mehta agreed that the timing was not appropriate and that he would look into it.
Bhat was removed from his place of posting in Srinagar and was attached to the office of the Director School Education, Jammu, while a senior official was appointed as an inquiry officer to conduct an in-depth inquiry into his conduct, according to an official order.
"Pending enquiry into his conduct, Bhat, Senior Lecturer, Political Science, presently posted at Government Higher Secondary School Jawahar Nagar Srinagar, is hereby placed under suspension with immediate effect for violation of provisions of J&K CSR, Jammu and Kashmir Government Employees (Conduct) Rules 1971, J&K Leave Rules," School Education Department Principal Secretary Alok Kumar had said in an order.
Hailing from central Kashmir's Budgam district, Bhat, who holds a law degree, personally appeared before the Supreme Court which is currently hearing a bunch of petitions challenging the scrapping of Article 370 that granted special status to the erstwhile state.
The central government abrogated Article 370 and bifurcated Jammu and Kashmir into Union territories of J-K and Ladakh on August 5, 2019.
(With inputs from agencies)


[ad_2]

Source link